Non-selfpropelled floating crane TBN0018
Non-selfpropelled floating crane with capacity 100t, built 1960, Hungary
Reefer vessel TBN0017
Reefer vessel with built in 1994. Reefer holds of 1240 cub.m. capacity.
Reefer vessel TBN0016
Reefer vessel with ice class 1C built in 1998. Reefer holds of 910 cub.m. capacity.
Research vessel TBN0015
Research vessel built in 1985 in USSR. Berths for 19 persons.
Passenger vessel TBN0014
Passenger vessel built in 1955 in Russia. Passenger capacity 100 persons.
Reefer vessel TBN0013
Reefer vessel of 1511 mt DWT built in 2004 in China.
560 kW twinscrew pusher tug TBN0012
560 kW twinscrew pusher tug built in mid 1970-ies in Russia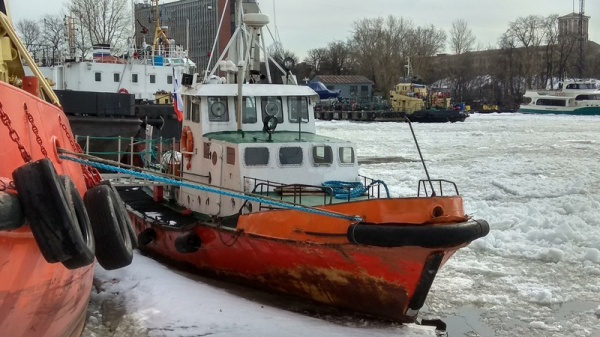 Pilotboat TBN0011
Pilotboat built in 1973, Sweden.
Diesel-electric icebreaker TBN0010
Diesel-electric icebreaker built in 1958, Finland.
Dredger TBN0009
Dredger of 1515mt DWT built in 1976, Japan.
Non-selfpropelled hold barge TBN0008
Non-selfpropelled hold barge built in 1997, Japan. Dimensions 38.4m x 9.5m x 3m.
Ad0007
Pilot/supply boat. Built in 1984 in Netherlands. May transport upto 10 person onboard.
Ad0006
Fishing vessel with ice class equivalent to 1С. Built in 1986 in USSR.
Ad0005
Shallow draft tanker barge of 960mt DWT. Built in 1960 in USSR.
Ad0004
Bunkering tanker of 600mt DWT with Ice class. Built in 1963 in Sweden.